It's knowing you're not in this alone.
Sooner or later, nearly all of us develop at least one chronic condition that changes our lives profoundly. Whether you're worried about developing diabetes, have a newly diagnosed thyroid disorder, or are managing multiple chronic diseases, we're here to help — from the most basic to the most complex cases. We'll help you coordinate with any specialists you may need to see and help you navigate the larger health system. We're successful when you control your conditions, rather than them controlling you.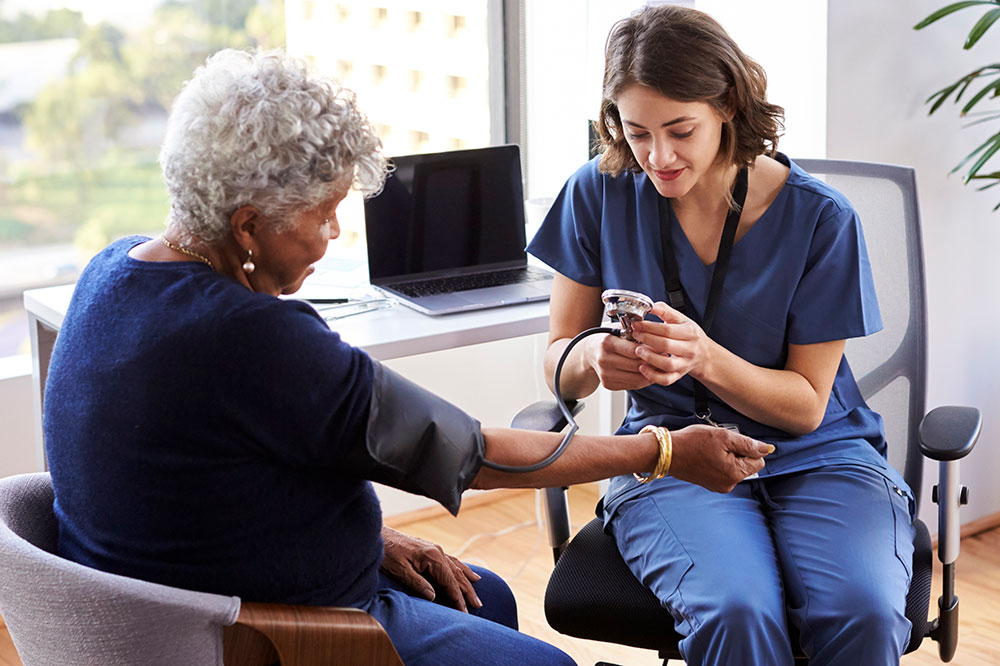 It's helping you manage…
Arthritis
Asthma
Cancer
Chronic pain
Diabetes
Heart disease
High blood pressure
Lipid disorder
Thyroid conditions
Weight management
SEVHS works with nearly all of the hospitals in the area, allowing you to go to the hospital of your choice, while we help coordinate care as needed. If you need to see a specialist we can provide a referral and help coordinate the logistics. If you end up at a hospital for another reason, we can help you have all your medical records transferred to SEVHS, so your provider will be able to review your stay and test results and help with any needed follow up.
Build a personalized care plan for you
Educate you about your condition
Monitor your progress and adjust your treatment plan
Check-in with you to be sure you're following your care plan
Encourage you to be actively involved in your care
Offer resources to help you throughout your health care journey

Quality healthcare within reach
A 501(c)(3) organization
Hours of operation:
Monday-Friday (8:00am-5:00pm)
*Hours may vary due to COVID-19